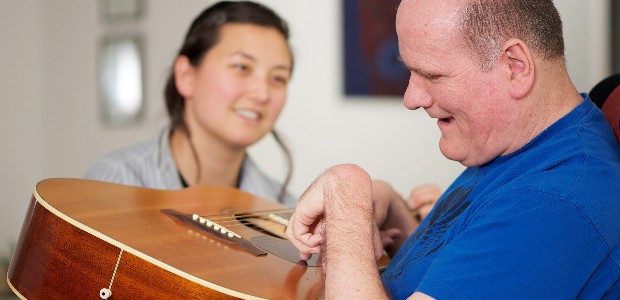 Mission: To promote self-advocacy by speaking and acting on behalf of the rights and responsibilities of all people with developmental disabilities.
---
What is Self-Advocacy?
Self-advocacy refers to a person's ability to effectively communicate, convey, negotiate or assert his/her own interests, needs, and rights. It involves making informed decisions and taking responsibility for those decisions. Self-advocacy is understanding your strengths and needs, identifying your personal goals, knowing your legal rights and responsibilities, and communicating these to others. Being part of a People First group means being part of a grassroots network that allows you to join with regional, state, and national advocacy groups to speak up for yourself and have YOUR voice heard.
ADA Pledge
Self-advocates are encouraged to sign an online pledge to celebrate and recognize the progress that has been made by reaffirming the principals of equality and inclusion and recommitting efforts to reach full ADA compliance.
On July 26, 1990, President George H. Bush signed into law the Americans with Disabilities Act (ADA) to ensure the civil rights of people with disabilities. This legislation established a clear and comprehensive national mandate for the elimination of discrimination against individuals with disabilities. On July 26, 2015, we will celebrate the 25th anniversary of the signing of the ADA.
The ADA National Network and the ADA Legacy Project have launched a year long celebration have a goal of 25,000 signatures on an online pledge. You can find more information and the pledge by clicking this link: http://adaanniversary.org/pledge