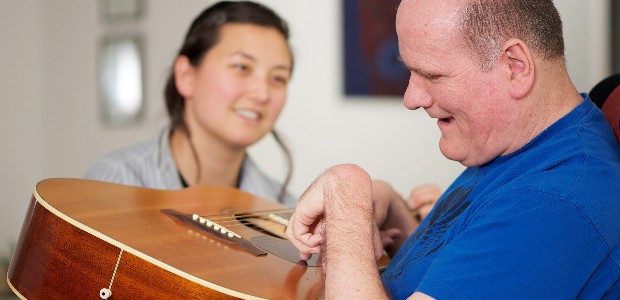 Mission: To promote self-advocacy by speaking and acting on behalf of the rights and responsibilities of all people with developmental disabilities.
---
What is Self-Advocacy?
Self-advocacy refers to a person's ability to effectively communicate, convey, negotiate or assert his/her own interests, needs, and rights. It involves making informed decisions and taking responsibility for those decisions. Self-advocacy is understanding your strengths and needs, identifying your personal goals, knowing your legal rights and responsibilities, and communicating these to others. Being part of a People First group means being part of a grassroots network that allows you to join with regional, state, and national advocacy groups to speak up for yourself and have YOUR voice heard.
Parent/Guardian Survey
---
As part of a larger research project, Mountain State Justice is working with Disability Rights West Virginia to survey parents/guardians of children with disabilities who are currently between 3 and 21 years old on their experiences in West Virginia public schools. We will keep all responses confidential, and will not share any of your identifying information. While providing your identifying information (name, email, and phone number) is not required, it will help us ensure students receive the education to which they are entitled. Please submit one survey per child. Parents/guardians with multiple children with disabilities should submit multiple responses.
To participate in the survey, please CLICK HERE
Register Now For the 24th Annual People First of WV Self-Advocacy Conference
Click Here for the classes and schedule
Click Here for the registration form. It is a fillable PDF so you can fill it out on your computer and E-mail it back or you can print it out and fill it in and mail or fax it back. The deadline to register is August 18th
The keynote speaker will be Sara Wolff. For more information about her, Click Here to visit her website. Registration forms will be ready the last week of July.